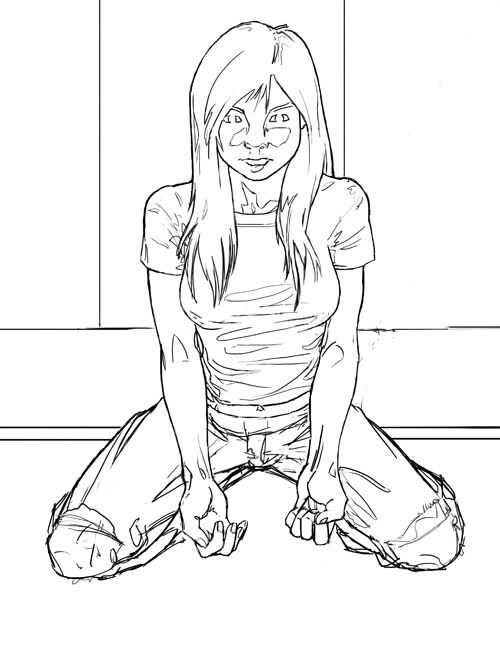 With a bit more cleanup of the lines in her pants, I think I'll call this the "clean pencils" version. It's a long, slow process, even when it's going well. It doesn't help that I spent an hour or so looking for references for clothes that I didn't end up using.
Fun, though. Did I mention fun?
I'm hoping to add a fair bit of background texture in the color. (Hoping is the operative word, here.) But for now I think I'll do some more loose sketches for the rest of the covers. After all, I've only got ten of the thirty six covers even sketched yet!