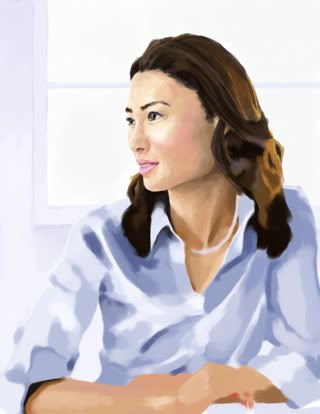 Right now, in the heat of the moment, this looks like it is finally getting closer to what I want. I can almost,
almost
see a little bit of that "pop." Almost.
Painting the shirt, so far, was fun. Big blocks of color.
Funny, though, I no longer like the closeup (where you can see every brush stroke) as much. Probably comes from working it over too much.