First, a blatant imitation of a picture by Ryan Sook. All the good bits are his.
Second, a picture influenced by the first, obviously, but more just fooling around.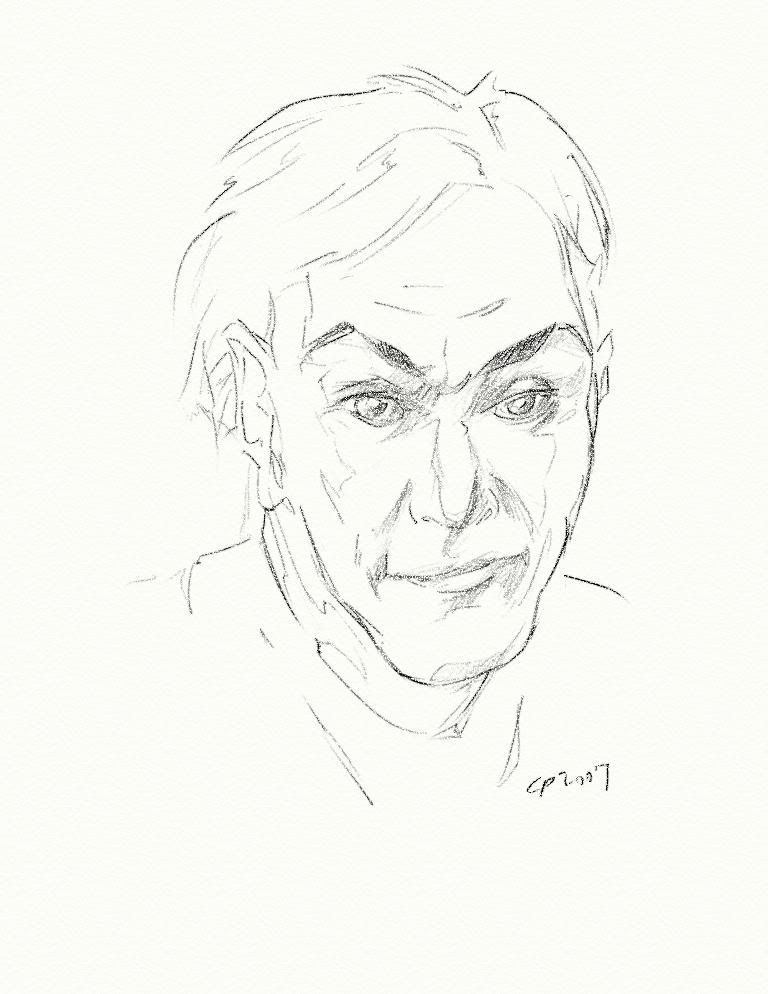 There are at least some new (or new-ish) directions opening up here, or perhaps they're old directions I'm rediscovering. Drawing in a comic book style makes me try to break down the picture into simple values, black or white. The pencil gives more flexibility, but trying to make it simple makes for stronger pictures, even if the shapes are still a bit... off.