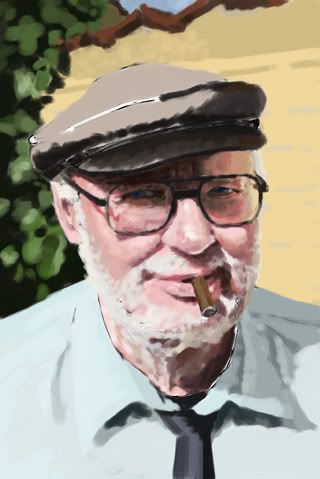 Yeah, that was a pretty pleasant way to pass a couple of hours.
I'm not trying to exactly match the reference, especially in color. I may have to apologize in the end for making something that doesn't look like the intended subject. But it
is
fun. It seems to me I might be succeeding in getting some 'pop' out of this one.