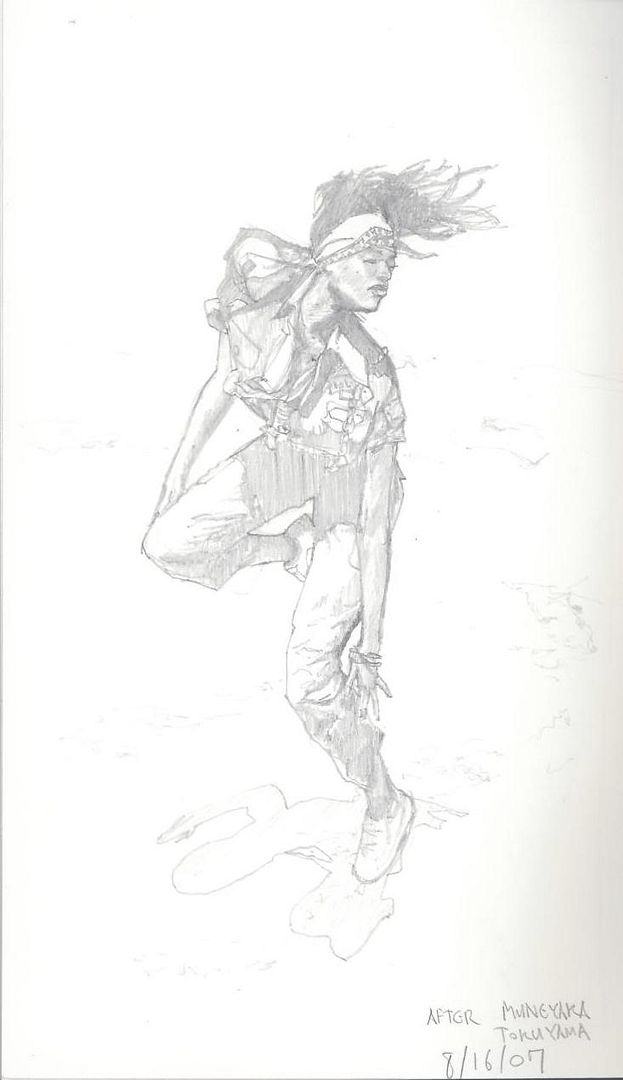 Evidence of a couple of things: 1) What you think of as pretty good in the heat of the moment often turns out less satisfying afterwards, compared to stuff you thought wasn't going well, and 2) The design of the image is more than half the problem.
This is a picture based on some fashion photography by
Munetaka Tokuyama
. The original is striking because of the color and texture as well as the basic design elements. A pencil sketch loses the color, and isn't capable (in my hands) of achieving the same texture. The design, however, remains relatively intact, and this is what is good about the picture. Everything bad about it (except the clothes-- what's with the chain?), I added in.
It's not as good as I would like, but it
was
drawn in a little sketchbook and relatively quickly (for me). Let's just say it was a good exercise and move on.