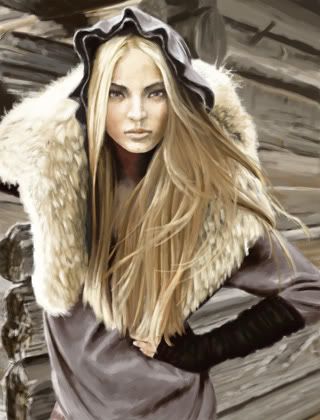 Actually, there are plenty of bits that I could keep on trying to get right, but it probably wouldn't be a good use of my limited time on Earth. So, I'll stop here. The hair turned out OK, in the end.
Below, a section at full zoom. Most of the work was done at 50%, but sometimes I would zoom in to 100% for precision.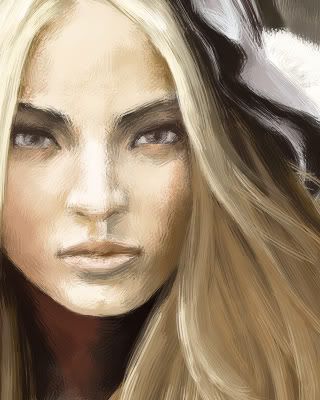 If this had been real paint I would have wiped it off in frustration, I expect, especially at the end when I managed to mess up the face again while trying to fix the eyes.